Superintendent Dr. Tom Lind and Curriculum Director Belinda Veillon presented at the National Blue Ribbon Schools of Excellence conference on December 14th. The presentation was based on a study that examined principal leadership behaviors and there association with teacher motivation and job satisfaction. #D157Pride

Congratulations to Coach Noll on being named Chicago Bears H.S .Coach of the year.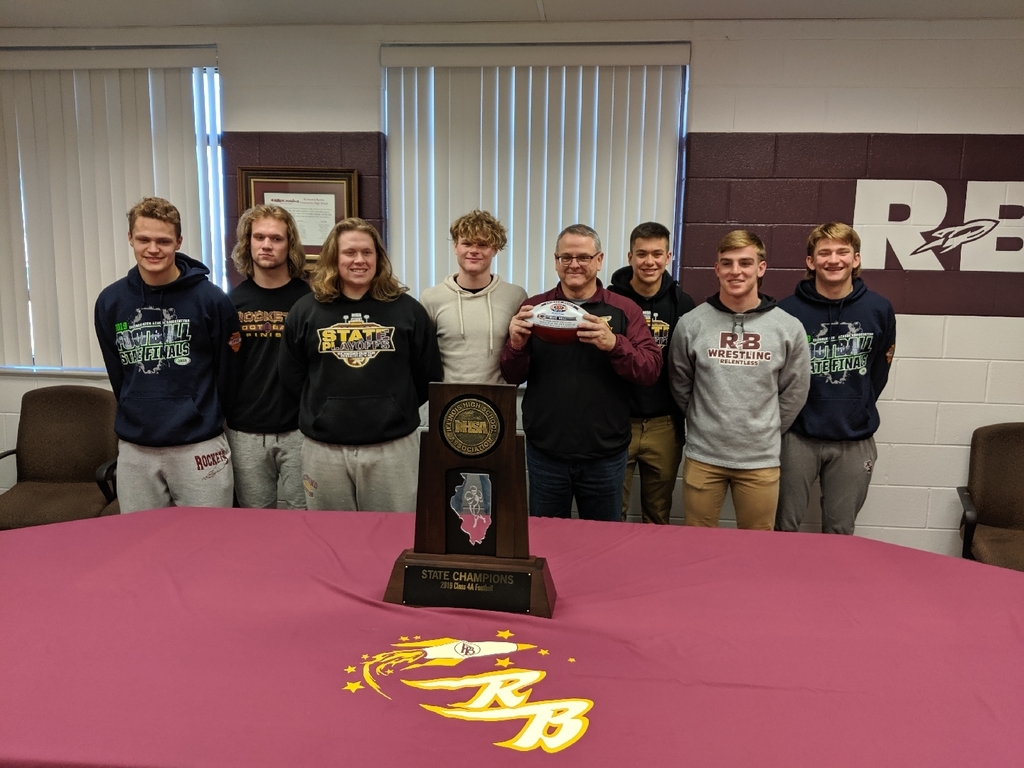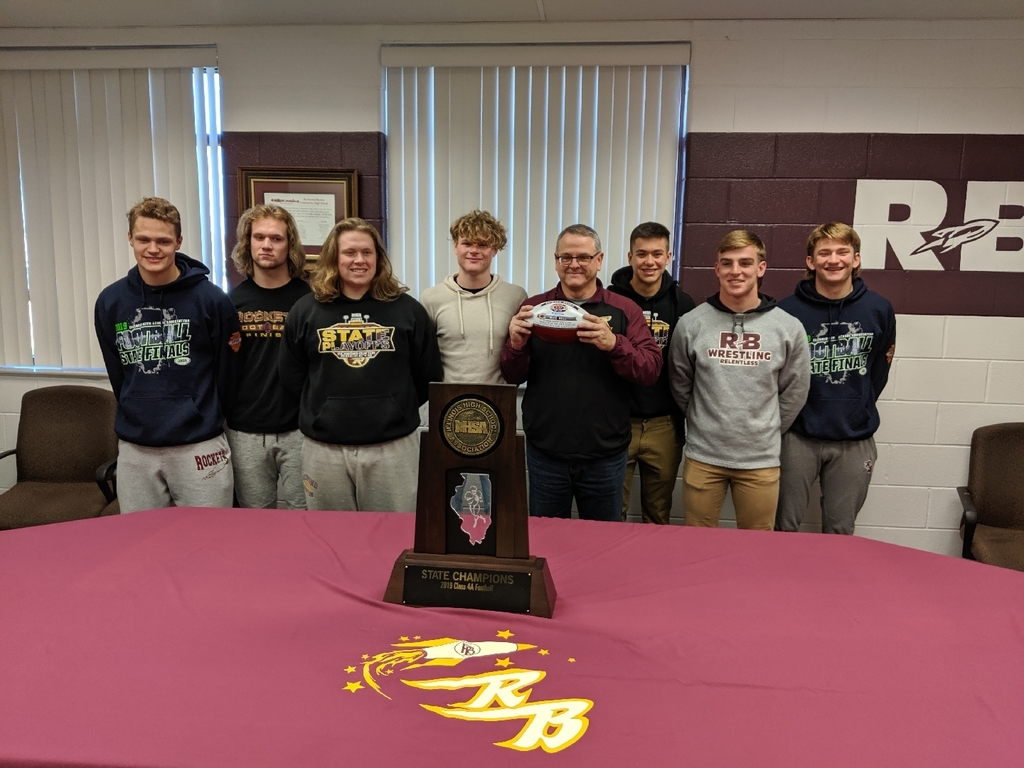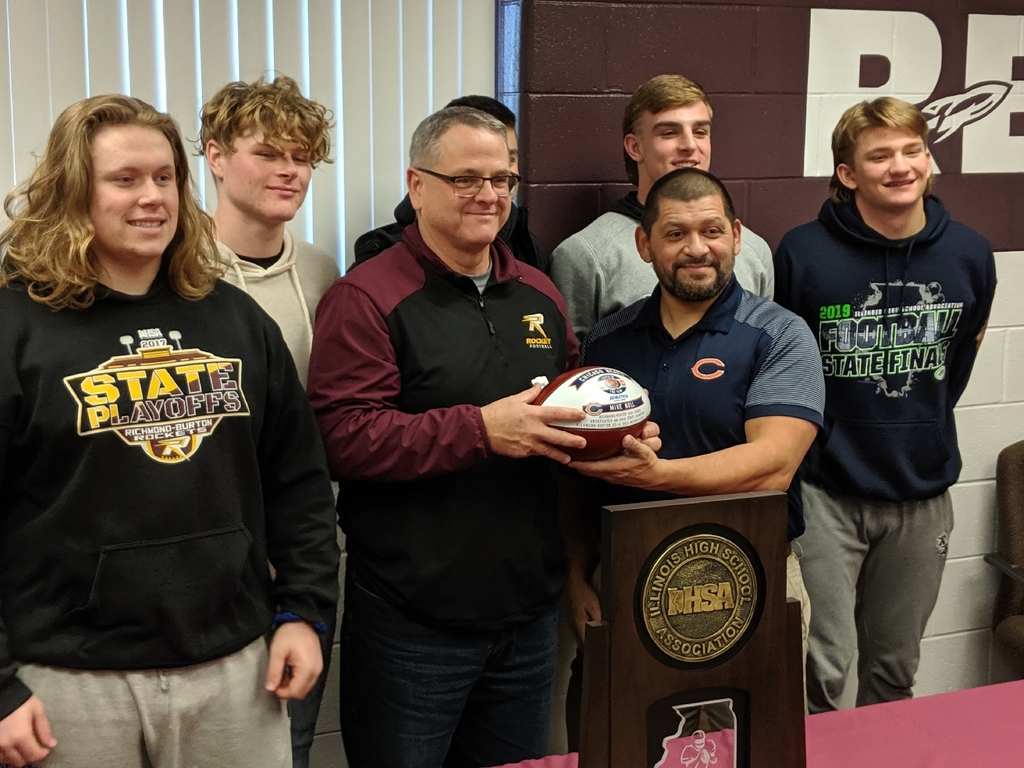 Congratulations to the Richmond-Burton Football Team for bringing home the State Championship.!!

RB will play in the 4A State Football Championship on 11/29 @7:00 pm at NIU in DeKalb. Tickets will be on sale starting at 8:00 a.m. in the high school front office. All tickets are general seating and are $12 a piece.

RB beats IC to move on to the IHSA 4A semifinal game next Saturday against Coal City. Watch for more information regarding game time to be posted soon.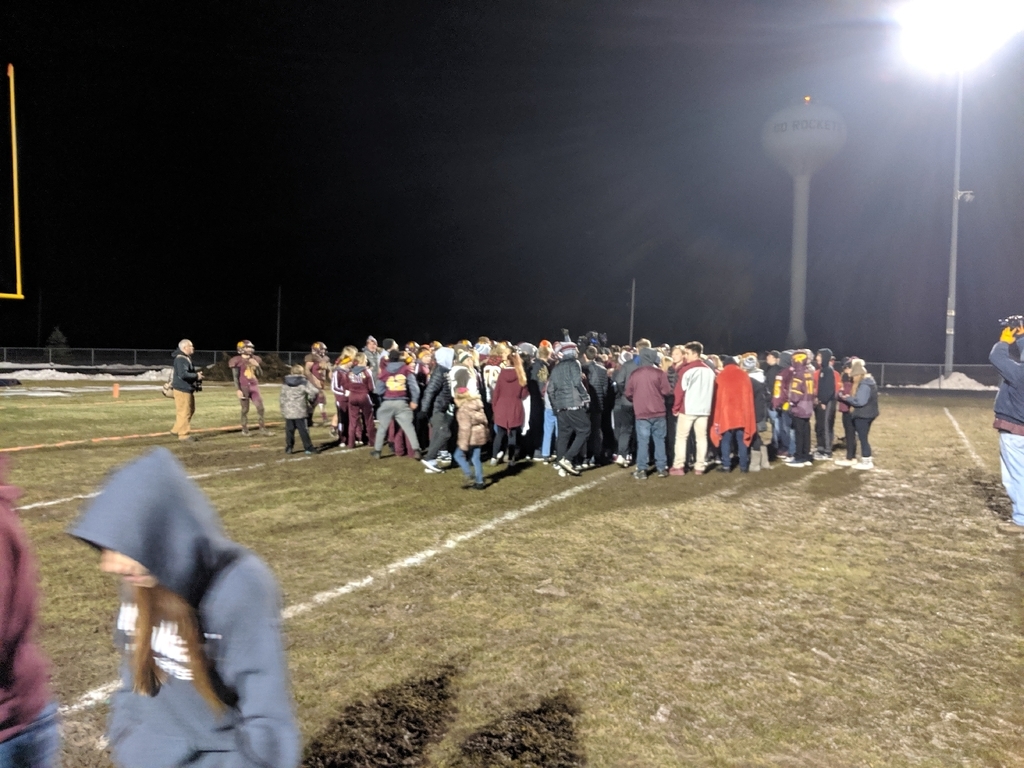 A great day for a Quarter Final football game! Come out and support the Rockets as the take on IC at 3:00pm.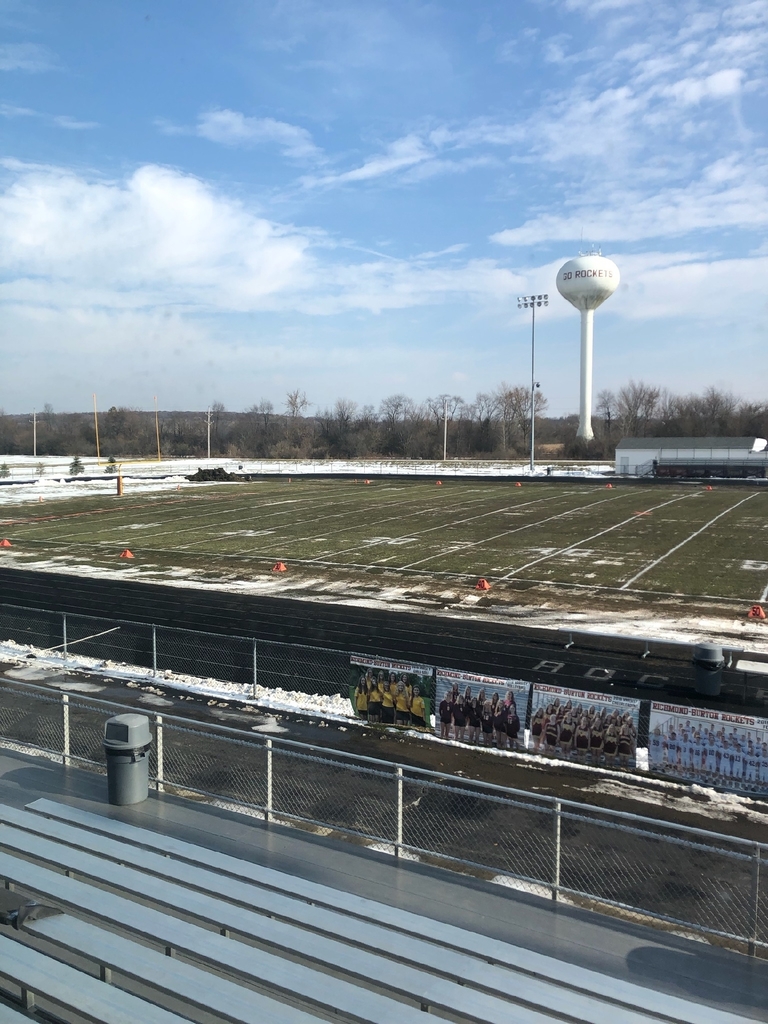 Today is national school board member appreciation day. A big thank you to all the hard work the D157 Board members do on behalf of our students, staff, and community! Good things are happening at RB everyday!

The D157 BOE busy collaborating and working on developing Board goals. Planning today for tomorrow's students. #157Leads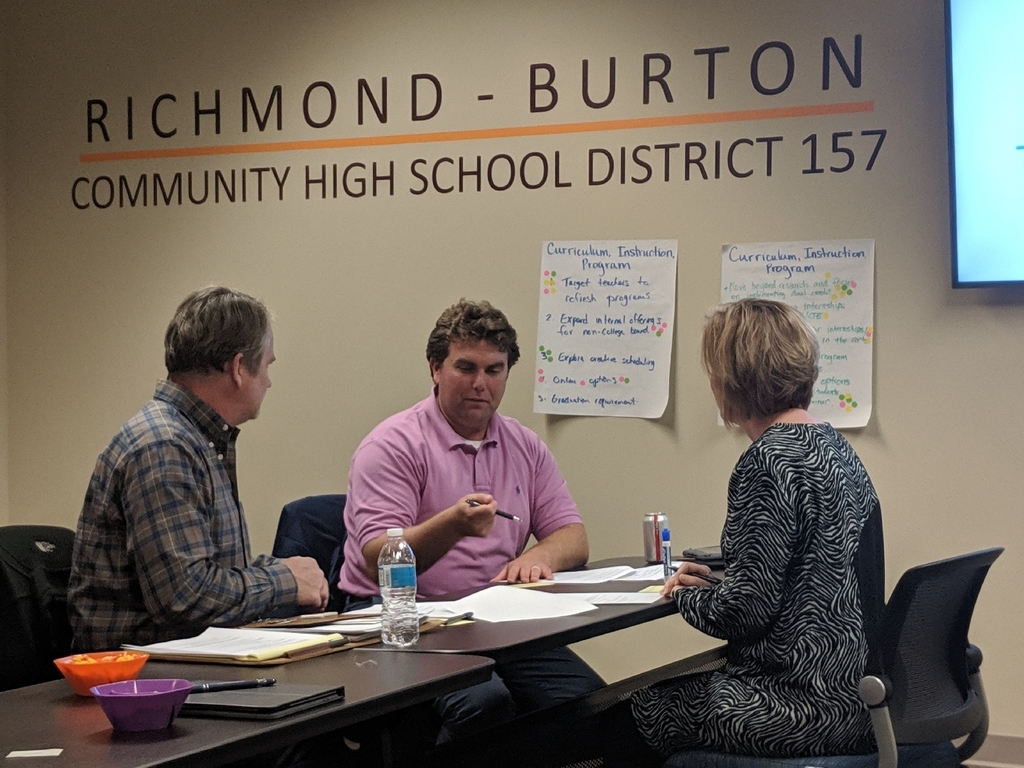 The RB Band Places 1st at the Robert Morris Competition including Best Music award! No one does it better than The RB Marching Band. Thank you to the staff and students of the music department that made this possible. @RBCHS #157Leads